DO YOU NEED ASSISTANCE APPLYING FOR A STUDENT VISA  TO AUSTRALIA?
To make sure we can provide the best service for our students, in 2020 we opened the Australian Study Center. ASC is a part of the Pacific Center however is fully dedicated to international students only. At ASC you will find the best education consultants who can help you with all schools, studies and courses in Australia questions.
Choosing to study in Australia is an exciting step into a bright future. There are so many options to choose from: you may study English for a few weeks or months, or you may study certificate or Diploma. You may also connect your English course with vocational skills. Bachelor, postgraduate, Master or PhD qualifications are available for you at top quality, world-recognized Australian universities.
Before you can take this step, you need to think about some important details. One of the most important things you'll need is a student visa, specifically the Student visa (subclass 500). Depending on the qualification level, you will also have to apply for school enrolment.
We customise our services to each applicant, ensuring all solutions and actions are tailored to your unique circumstance.
All about student visa to Australia?
Student visa, subclass 500 allows you to stay in Australia for up to 5 years while you can study, live and work in Australia. A student visa, allows you to study English, Vocational courses or any university course. You may choose a short English course, certificate or Diploma in one of the hundredth disciplines such as cooking, gardening, singing, IT or diving. With a Student visa, you may also undertake Bachelor, master or postgraduate courses at one of many world's finest universities.
Over 20 Years of Experience
Looking to study in Australia? Master your English skills, get an occupation or degree? You're exactly where you need to be! A student visa allows you to study, live and work in Australia. You may study one of the thousands of courses, anywhere in Australia. You can include your family in your application and there are no age limits.
A student visa lets you study & work in Australia.
The basic outline of a standard subclass 500 Australian Student visa is as follows:
Stay for the duration of your course or a maximum of five years.

Primary school-aged children enrolled in years 1-4 will generally be granted a maximum of three years.
Student visa for English courses

Student visa for vocational courses

Student visa for post-graduate courses

Student visa for Master courses
Graduate visa

Guardian visa
On the Australian Study Center pages, you will find the best option to search for schools, courses, regions, cities…and much more. It is the most advanced Australian education search engine for international students.
We are  one of Australia's leading immigration and visa agencis. We are a Registered Australian Migration Agency (MARN 0743766), specialising in all aspects of the visa application process. For 20 years we help people like you apply for a visa to live, work, travel, and study in Australia.

PIOTR FERENC – FOUNDER & DIRECTOR
WHAT WILL WE DO FOR YOU?
Find what is your best school and study option.

Enrol you.  IT'S FREE

Apply for a scholarship. When available.

Apply for your student visa

Apply for OSHC

Assist you with work permission and OSHC insurance

Guide you through all stages of visa application.

Assist family to join you at the time or later.

Enrol your kids if needed. 

Watch your deadlines and eligibility.

Guide you through other visa stages.
DO YOU WANT TO APPLY FOR A VISA TO AUSTRALIA?
Don't hesitate to contact us today! Call 1300 10 50 50
LEARN MORE ABOUT THE TYPES OF VISA TO ENTER AUSTRALIA
HOW TO APPLY FOR A STUDENT VISA TO AUSTRALIA
For generations, Australia has been a hotspot for international students to receive a world-class education in a unique, safe, beautiful and diverse multicultural environment. There were over 188,000 student visas approved in 2018 alone, and those numbers are predicted to rise in the coming decades as Australia continues to evolve as one of the world's leading education providers.
A student visa allows international school, vocational and university students to undertake full-time study and stay in Australia for the duration of their course. Examples of the types of educational courses you may undertake while on an Australian Student visa include, but are not limited to:
Australia is in the top 10 countries for international students and Melbourne is considered one of Australia's biggest student cities. The Australian Government has a national curriculum that implements activities around literacy and numeracy, science, technology, engineering and mathematics (STEM), humanities and social sciences and arts and languages.
Student visa 500
Australia is a well-known destination for many younger international students. With a great variety of primary, middle, and high schools programs, Australia host over 60 thousand younger students each year.
For students under 18 years old, there are special welfare requirements.
Young students must have a legal custodian. You must nominate someone who is in Australia and is over 21 or you can travel with your child. You will need a guardian visa to stay in Australia for longer than 3 months.
A child can live without a parent or guardian if the educational institution agrees to organise accommodation. International students have a number of accommodation options including:
• Homestay – Homestay families are carefully selected, monitored and supported to provide the best possible living environment for young students.
• Parent(s)
• Nominated custodian – A relative eligible to be nominated as a carer means a brother, sister, step-parent, step-brother, step-sister, grandparent, aunt, uncle, niece or nephew, step-grandparent, step-aunt, step-uncle, step-niece or step-nephew. To establish that a nominated carer is of good character, the student will be required to provide evidence of police clearance
Children do not need a student visa for courses shorter than 3 months.
Students who are not English first language are personally supported and tutored by English teachers. Modified programs are individually created in order to offer international students the language support that they require in order to reach their potential.
Most schools do not require English exams for students in grades 0-2. For grades 3 and above some sort of English exam or proof of competency is required.
At the Australian Study Center, we have consultants specializing in arrangements for younger students.
For more comprehensive information regarding Australian student visas contact one of our expert agents at 1300 10 50 50 or email us here.
Student visa 500
There are so many options to study English in Australia. Nearly every school is offering English classes. You can study English in every city or town. As most students are looking for CRICOS registered courses, you will study for a minimum of 20 hours a week. The size of classes, hours of study and type of classes will vary from school to school. Our consultants will help you to find the best option for you.
The most popular English classes are:
General English
English test preparation such IELTS preparation, TOFL preparation or Cambridge preparation
English for Academic Purposes
Business English
General English classes have different skills level. You may start from a very basic level. Usually, there is no minimum English skills requirement. For other courses, you will need to do the internal test or present an English test. Most schools we work with, are testing students on regular basis to make sure students are in the right skills level group.
The majority of English courses start each Monday, so you can choose how long you want to study. Maximum English study is 52 weeks. Other courses are in blocks of 12-14 weeks.
To study for less than 3 months (12 weeks) you don't need a student visa. It is a great way to improve your skills during a long school break.
For more comprehensive information regarding Australian student visa contact one of our expert agents at 1300 10 50 50 or email us here.
500 Student visa
Hairdressing, tiling, surfing, business, nursing, IT, cyber security, engineering, or creative arts. These are just a few examples of what you can study in Australia at vocational courses. Vocational means relating to an occupation or employment.
Check our search engine to look for the ideal option.
We can find a course for anyone. If you want to upskill in your current occupation, change a career, do something for fun or get ready for university- we have a solution for you.
In all 7 states, we have over 320 schools we work with, offering in total over 10 000 courses.
You can choose between:
• Certificates I, II, III and IV – entry-level courses, usually last for 3-6 months each certificate
• Diploma level- usually takes 12 months
• Advanced diploma courses – usually takes 12 -18 months
We can also connect your English and vocational course. This way you may study English first until you qualify for a vocational course. The same can be done with vocational and university courses.
To enrol you will need to evidence your English skills and previous education. The Minimum is completed grade 12. For higher course levels like diploma or advanced diploma admission process is more complicated. Different levels of English, sometimes previous work experience or completion of lover level courses is required.
Student visa 500
Australia is one of the best destinations for students looking to pursue education abroad. Not only, Australia has 8 universities in the top 100 universities in the world but also is offering a safe, affordable & friendly lifestyle.
At the Australian Study Center, we work with the best. We represent the best universities in each state.
So, if you want to increase your skills, learn something new, spice up your resume or just have a gap from your home study by doing one or two terms in Australia- we can help you with that.
Remember school year starts in Australia in January, and early February and the academic year has two semesters and 4 terms. The most popular is the January intake, but some courses have mid-year intake in July.
There are high fees for universities but there are scholarships available, and we are very good at securing them for our clients.
Most university courses require very good English skills; so, you may have to attend EAP course first. English for Academic Purposes is a 12-week program, It focuses on vocabulary, grammar and the four skills (reading, writing, speaking including pronunciation and listening). It includes speaking in tutorials, giving presentations, listening to lectures, reading academic texts, and writing essays and reports.
For more comprehensive information regarding Australian FamilyVisas, contact one of our expert agents at 1300 10 50 50 or email us here.
You don't need a student visa to Australia when….
You don't need a student visa to study in Australia when your study time is less than 12 weeks long. It applies to all visas. Therefore you may come on ETA, tourist, partner or work visa and study for 3 months or less. Usually, 3 months are enough to study General English, English study tours but sometimes even Certificate II or III in VET courses.
Call our help desk to arrange an online or phone consultation for a comprehensive rundown on an Australian Student visa. For more comprehensive information regarding Australian Family Visas, contact one of our expert agents at 1300 10 50 50 or email us here.
Student visa 590
Students under 18 years old must have a legal guardian while studying in Australia. You must nominate someone who is in Australia and is over 21 or you can travel with your child. You will need a guardian visa to stay in Australia for longer than 3 months. A student guardian visa for Australia must be submitted at the same time as a student visa 500.
You can apply for a guardian student visa in Australia if you are 21 years and you are:
A student's parent.
A student's custodian.
A student's relative.
As a student guardian, you must submit evidence that you can support yourself and the student throughout your stay in Australia. You may submit proof that you have an annual income of AUD72,592, or that your partner (who is not coming with you) has enough funds to support you financially. The student guardian has no permission to work in Australia.
For more comprehensive information regarding Australian student visa contact one of our expert agents at 1300 10 50 50 or email us here.
Graduate visa subclass 485
The Temporary Graduate subclass 485 visa is a work visa for international students who have completed 2 years of study in Australia. This visa can be granted for up to 4 years depending on the qualification completed (5 years for Hong Kong passport holders*).
It is an excellent way to extend your stay in Australia to improve your chances of becoming eligible for a permanent or provisional skilled visa.
There are four streams.
1. Graduate Work Stream, designed to international students who graduate with skills and qualifications that relate to an occupation on the list of eligible skilled occupations. They are entitled to a visa for up to 24 months.
2. Post Study Work Stream: this stream provides international students who have recently graduated with an eligible qualification a visa for up to 4 years depending on the qualification (automatic 5 years for Hong Kong passport holders).
3. Second Post-Study Work Stream; Holders of a first Temporary Graduate visa in the post-study work stream who graduated with a degree from an Australian institution located in a regional area will be granted an additional stay period of 1 or 2 years,
4.Covid-19 Replacement Stream. From 1 July 2022 and before 1 January 2027, current or former Temporary Graduate visa holders who lost time in Australia due to COVID-19 travel restrictions can apply and obtain a replacement 485 Temporary Graduate Visa.
For more comprehensive information regarding Australian Skilled Visas, contact one of our expert agents at 1300 10 50 50 or email us here.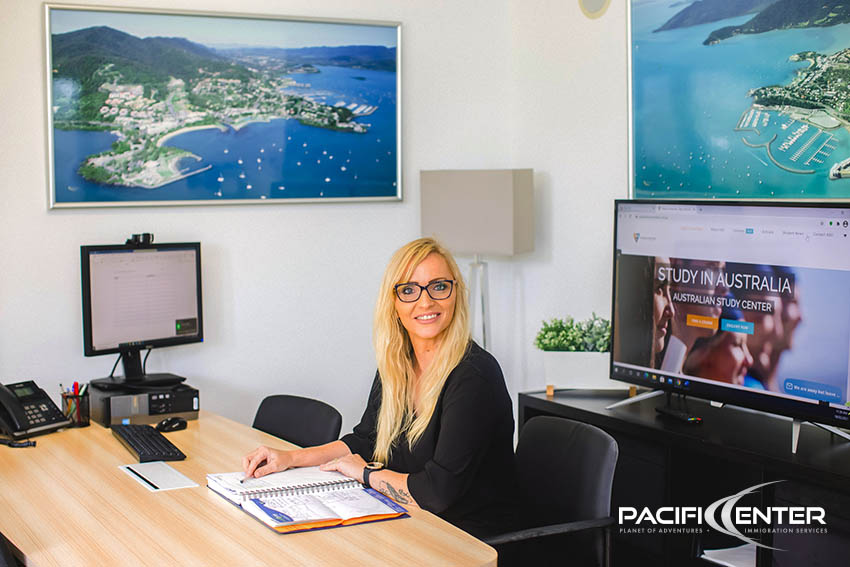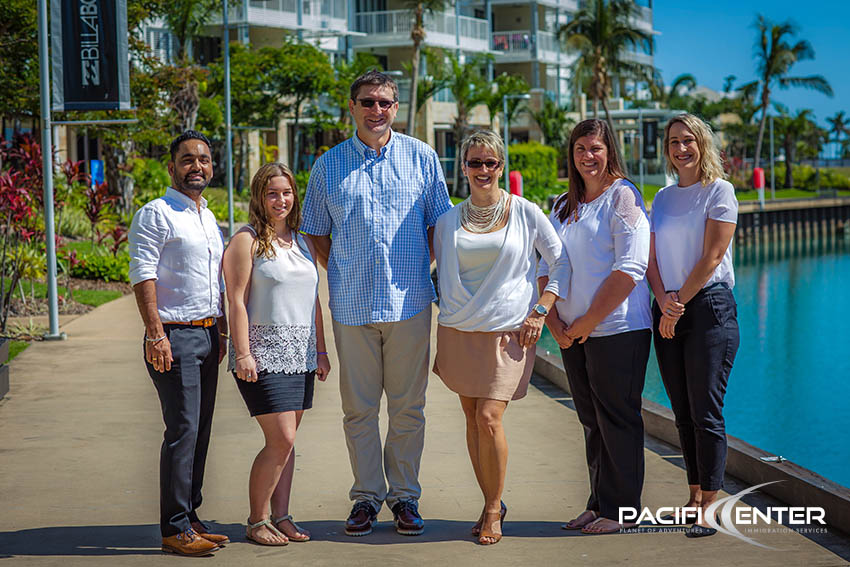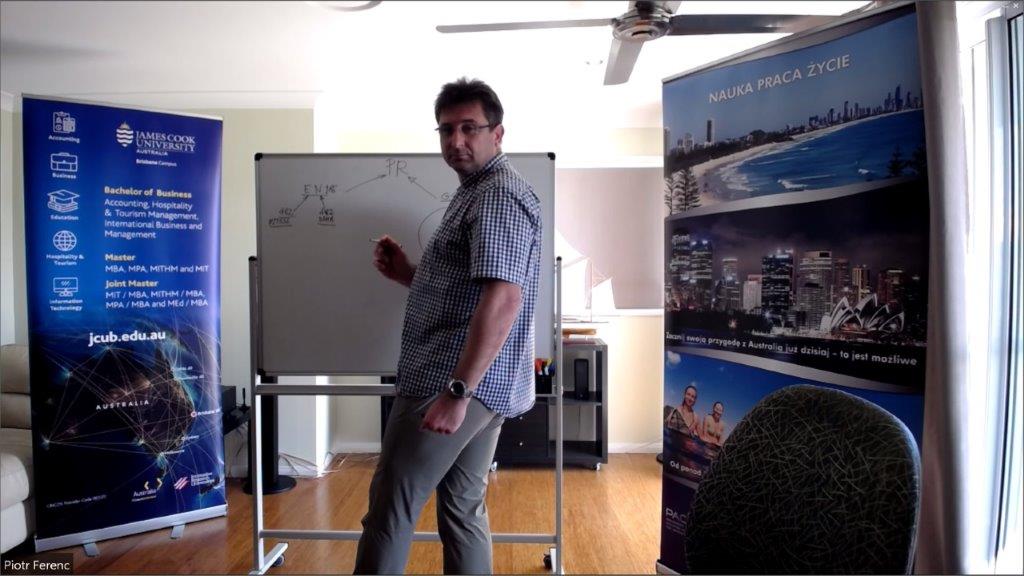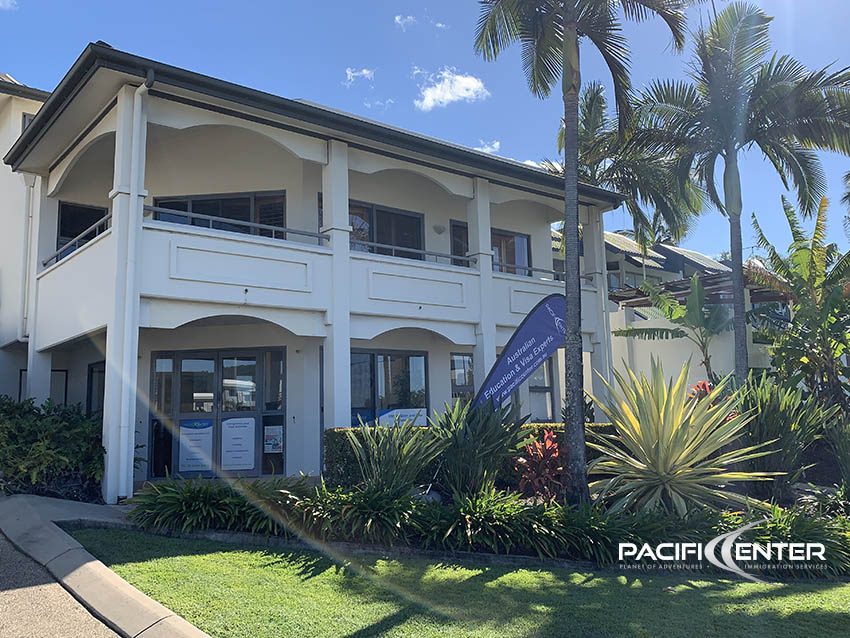 WHY CHOOSE PACIFIC CENTER TO APPLY FOR YOUR FAMILY VISA?
Visa to Australia is an arm of the Pacific Center group based in Australia.
The team here at Visa to Australia have over 20 years of experience in helping international students gain access to our world-class education system.
We have a 93% success rate on student visa applications and are dedicated to walking with you through your entire application process and beyond. To learn more about the benefits of choosing Visa to Australia as your student visa agency, contact our highly knowledgeable consultants today via phone or email. Pacific Center Group prides itself on being a friendly and professional immigration and visa firm that achieves our clients' objectives. We work hard towards knowing our clients and tailoring our work to their specific needs and goals. We strive to offer the best advice, realize the best outcomes for our clients and their circumstances, and do it always in a timely and efficient manner.
We are a Registered Australian Migration Agency (MARN 0743766) specializing in all governmental, legal and personal aspects of the family visa application. Our team has over two decades of experience.
Our expert visa and immigration consultants have a proven track record for getting positive results with visa applications, including an 87%-success rate for family visas. We work with people around the globe every day. We have unparalleled experience in all family visa aspects.
We tailor our unique services to your case. Our consultants will be by your side throughout the visa process and beyond. We provide a world-class visa and immigration service that upholds our values of transparency, reliability, and professionalism.
To learn more about how we could help you or your family with the Australian visa process or would like to know how to get a permanent residency visa in Australia, contact our friendly helpdesk via phone or email.
HOW WE WORK ON FAMILY VISA APPLICATIONS:
Initial consultation to choose the best option.

We sign a legal contract as required by the Immigration Department.

You will complete our questionnaire so we can learn about your situation.

We will prepare a list of documents, individualized for you and your family sponsor.

We will talk about the timeline.

We will start gathering your documents.

We will assist with any problems, missing documents,etc

We will check the quality of the documents and will advise you on how strong is your application.

We will draft all applications and forms.

Once application is checked and approved by you, we will lodge it.

We will monitor the status of your application. Check for legislation changes and deadlines.

We will stay in contact with Immigration Department and your case officer.

Once the visa is decided, we will advice you on what you can do now and how to plan the next stage.

We will stay in contact to make sure you know your rights and obligations. you can always call us with questions.
WHAT OUR CUSTOMERS SAYS
First of all I would like to say how glad I am that I chose your team to achieve our dream of emigration! Secondly my husband and I were extremely impressed how kindly and patiently Piotr presented us with the whole confusing visa process. I thought I already find out a lot about this topic, however Piotr's expertise gave us much more information and took our doubt away. Furthermore, thanks to Piotr's friendly and open charakter we had the feeling that he is our mate and we are not just clients. There was a nice and relaxing atmosphere during the conference, and also no hurry, which gave us the feeling that we are important. We received much more information and answers for our questions than we could imagine. Thank you very much for your time and we are looking forward to work together.
How have you been? Its been a long time since I've seen you guys and have been seeing pictures of your family ☺️ i was in the Whitsunday.  I just wanted to say hi ☺️Dont know if you still remember me but i am Grace's daughter you helped back in like more than 10yrs now ☺️ i am now a nurse here in Brisbane and me and my kids (Tricia and Sofie) are all doing great ☺️ but yeah i am still single after all these years but i don't mind that, i am happy with my kids.I always travel around the world, that's the advantage of having an Aussie passport ☺️ (pls dont post this ehe)Ok, i just thought id say hi ☺️ June 2nd marks our 10th year in Australia
I wanted to say thank you for helping to resolve my case. Thank you for your continuous assistance and prompt action. The result was great and I appreciate your efforts and communication skills. I am pleased with the outcome and handling of the case. I will gladly recommend your services to others. Thank you again for your help. You are such a brilliant lawyer.