HOW TO FIND THE BEST IMMIGRATION AGENCY?
Finding the right immigration agency is pivotal for a smooth and successful transition to a new country. To choose the best visa agency, start by researching their credentials, expertise, and track record. Look for agencies that are accredited, possess a strong reputation, and have a proven history of successfully handling various immigration cases.
The Migration Agents Registration Authority (MARA) plays a crucial role in regulating migration agents in Australia. Choosing an agent accredited by MARA ensures a level of professionalism, expertise, and adherence to stringent standards.
Evaluate their specialization areas and ensure they align with your specific immigration needs. A reliable immigration agency will offer personalized services catering to diverse situations, whether it's family visas, work permits, or student visas. Additionally, consider their communication style and how responsive they are to inquiries, as ongoing support throughout the process is crucial.
Ultimately, the best immigration agency is one that not only possesses expertise in immigration laws but also prioritizes client satisfaction, offering tailored solutions, constant support, and a seamless experience throughout the immigration process
Check us out MARA registration site.
Why to choose registered migration agency and what to expect?
PACIFIC CENTER SPECIALIZES IN ALL VISAS AND AUSTRALIAN IMMIGRATION LAW.
Tourist and travel visas,

Skilled visas (General Skilled Immigration),

Corporate visa services for business sponsors and employers

Appeals and refusals
We have agents experienced in dealing with the most complicated cases. If you think that your case is difficult or unusual, contact us.
ABOUT PACIFIC CENTER
An immigration agency with skills and experience can turn the red-tape and various requirements of an overseas move into a much simpler exercise than it would be when handling it on your own. It is unlikely that you understand all of the requirements and often waste time and money by not knowing which visa options apply to your situation.
Pacific Center Immigration Agency & Visa to Australia.com streamlines all of this for you. We have been assisting international immigrants, students, and tourists who require a range of visa applications since 2003.
Read on to see how our immigration agency can help you navigate the complex Australian visa application process today. We support all situations and work hard to find the best solutions available for you, giving you complete peace of mind along the way.
FIND AN IMMIGRATION AGENT
By selecting an agent registered with MARA, you gain confidence in their credibility and commitment to ethical practices. These agents are bound by a strict Code of Conduct, ensuring transparency, confidentiality, and honesty in their dealings with clients.
MARA's oversight provides clients with recourse in case of any dispute or issues, offering a level of protection and assurance throughout the migration process. It also ensures that registered agents stay updated with evolving immigration laws and regulations, allowing them to offer accurate and up-to-date advice.
In essence, choosing a MARA-accredited migration agent offers peace of mind, knowing that you're engaging with a professional who adheres to the highest standards of competence and ethics in handling your migration concerns.
WHAT TO LOOK FOR WHEN CHOOSING VISA AGENT:
Research and Accreditation: Look for agents registered with the Migration Agents Registration Authority (MARA). This accreditation ensures their adherence to professional standards and regulations.
Experience and Expertise: Seek agents with a proven track record in handling cases similar to yours. Consider their experience in various visa types or immigration categories.
Personalized Service: Look for agents who offer personalized services tailored to your specific needs rather than providing one-size-fits-all solutions.
Communication and Responsiveness: Ensure the agent communicates clearly, responds promptly to inquiries, and demonstrates a willingness to understand your circumstances.
Transparency and Honesty: Choose an agent who maintains transparency in their processes, fees, and timelines. Honesty about potential outcomes is crucial.
Ongoing Support: Opt for an agent who provides ongoing support throughout the application process and beyond, assisting with settlement and further immigration needs.
Professional Networks: Consider agents who have established connections with legal experts, employers, or relevant organizations, which can be beneficial for complex cases.
Consultation and Initial Meeting: Schedule an initial consultation to gauge the agent's approach, knowledge, and suitability to handle your case.
HOW IMMIGRATION OFFICE WORKS
The immigration office functions as a hub of administrative activity, where dedicated administration staff handle daily tasks related to visa applications and documentation. However, the pivotal role within this setup is that of the migration agent. The migration agent takes on a supervisory role, meticulously overseeing all aspects of the immigration process. They meticulously check and review documents, applications, and their progress, ensuring accuracy and compliance with regulations. Additionally, they vigilantly monitor deadlines and stay updated on any changes in legislation that might impact applications. It's crucial for effective communication channels to exist between clients and their migration agent, allowing for seamless exchange of information and updates. Furthermore, ensuring that a migration agent is not overloaded with cases is paramount, as this ensures dedicated attention and personalized assistance to each client's unique immigration needs.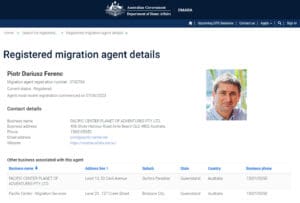 GENERAL LAYER OR IMMIGRATION LAYER?
Navigating the complexities of visa applications can be daunting, but with Pacific Center and our adept team of immigration agents by your side, the process becomes more manageable. We offer comprehensive assistance throughout your visa application journey, leveraging our expertise and in-depth understanding of Australian immigration laws. Our agents diligently assess your circumstances, offering tailored guidance and crafting strategic solutions to optimize your application's success.
At Pacific Center, we prioritize your needs, providing personalized attention and meticulous oversight at every stage of the process. Our experienced immigration agents meticulously review your documents, ensuring accuracy and compliance with regulatory requirements. Moreover, we stay updated with evolving legislation and deadlines, keeping a vigilant eye on any changes that might impact your application.
Our commitment extends beyond mere application assistance. We strive to establish effective communication channels, fostering a seamless exchange of information and updates between you and our agents. Whether it's resolving queries or providing ongoing support, we are dedicated to facilitating a smooth and successful visa application experience tailored to your individual circumstances.
Here are important factors to weigh when choosing a visa agency:
Years of Experience: Assess the agency's tenure in handling visa applications to gauge their expertise.
Formal Registrations (MARN, ABN, ACN): Ensure the agency is formally registered, and holds the necessary certifications and licenses.
Appeal Results: Research public records for insight into the agency's track record with appeals.
Support Staff: Inquire about the availability and competence of support staff aiding in your application.
Agent's Involvement: Clarify the migration agent's level of involvement in your case and their input in the application process.
Instruction Letter and Submission Preparation: Confirm if the agency provides an Instruction letter and prepares a submission for your visa application.
Trust or Client Account: Seek details about where and how the agency holds funds in trust or client accounts.
Document Verification: Ask if the agency verifies and checks your documents before lodging your application."
This list succinctly covers crucial aspects to consider when selecting a visa agency, ensuring transparency and competence in handling your visa application.
DON'TS WHEN LOOKING FOR IMMIGRATION AGENCY
Don't Rely Solely on Price: Avoid making your decision based solely on the agency's fees. Quality of service and expertise are equally crucial.
Relying on Friends and Non-Professionals: While friends and family mean well, a Migration Agency offers specialized knowledge that they may lack.
Caution with Unverified Online Advice: Online sources like Google or non-professional blogs might not provide the accuracy and expertise found in professional advice from a Migration Agency.
Seek Registered Agents, Preferably Australian: When abroad, prioritize registered Migration agents, particularly those accredited in Australia, ensuring reliability and adherence to professional standards.
Role of Less Experienced Agents: Less experienced agents can offer valuable support, but it's essential to recognize their role as aides rather than primary leaders in the visa application process.
Don't Disregard Communication: Avoid agencies that lack clear and prompt communication. Accessibility and responsiveness are crucial throughout the application process.
Don't Dismiss Transparency: Avoid agencies that are not transparent about their processes, fees, or timelines. Seek clarity on all aspects before engaging their services.
Remember, being mindful of these "don'ts" can help you avoid potential pitfalls and ensure a smoother visa application process with a reputable agency.
DO'S WHEN LOOKING FOR AN IMMIGRATION AGENCY
Prioritize Initial Consultation: Opt for agencies that offer thorough initial consultations. This allows you to assess their approach, expertise, and compatibility with your needs.
Value Honesty and Transparency: Seek an agent who communicates honestly, even when the news might not be what you wish to hear. Transparency fosters trust and ensures realistic expectations.
Open-Mindedness and Innovative Thinking: Look for a migration agent with an open mind and a knack for creative, out-of-the-box solutions. This can be crucial in finding unique pathways or resolving complex immigration issues effectively.
Assess Track Record and Experience: Look for an agent with a proven track record and ample experience in handling cases similar to yours. Experience often translates to better insight and problem-solving abilities.
Check Reviews and Testimonials: Explore reviews and testimonials from past clients. This provides insights into the agent's professionalism, reliability, and success rate.
Effective Communication and Accessibility: Prioritize an agent who maintains clear and consistent communication. Accessibility and prompt responses to queries are vital throughout the application process.
Personal Compatibility: Consider the agent's approachability and rapport. Finding an agent you feel comfortable with and who understands your concerns can significantly ease the visa application journey.
HOW MUCH COST IMMIGRATION SERVICES?
HOW PACIFIC CENTER AGENCY CHARGE FOR VISA APPLICATIONS?
At Pacific Center, our approach to charging for visa applications emphasizes transparency and quality service over hourly rates. We primarily operate on a lump sum basis, avoiding the pressures associated with hourly fees, which can inadvertently rush the process and compromise thoroughness. Our fixed fees, outlined in our contract, ensure clarity and predictability throughout the application journey unless there are unforeseen changes, clearly discussed and agreed upon.
We maintain client funds in a designated client account and bill in distinct stages, aligning with the completion of significant milestones in your application. Our commitment to providing exceptional service means we prioritize delivering the best outcomes rather than racing against time. While we don't compete on pricing, our focus remains on delivering top-notch work, ensuring each step of your visa application is meticulously handled without compromising on quality.
HOW TO UNDERSTAND HOW MUCH A VISA TO AUSTRALIA COSTS?
Immigration and visa expenses encompass various elements. Initially, there's the Visa fee, set by the Immigration Department and payable upon visa lodgement. These costs can be influenced by individual circumstances, such as your location at the time of lodgement or the family members included in the application, impacting the final fees.
Certain visa fees, like the Second Instalment or Assurance of Support (Bond), might be required before a visa decision is made. Within our agreement, these visa fees are categorized as disbursements, meticulously listed to ensure your comprehensive understanding of the potential application costs.
The second facet involves the Migration Agency fees, constituting payment for our professional services. Typically, our fees are structured under a lump sum agreement, ensuring ample time dedicated to your case.
Our comprehensive cost agreement details these fees in the Fees section, sometimes offering options for various stages of work. Additionally, there might be additional costs to consider, such as medical examinations, skills assessments, English tests, or overseas police checks. Rest assured, we aim to inform you upfront about most of these potential fees.
Moreover, we understand the significance of financial planning. Therefore, rather than requiring full payment upfront, we initiate work upon receipt of a deposit.
EMPLOYER SPONSORED VISA
$
2,750 - 5,300
/all included
Initial Consultation with Sponsor
RCB Application
Unlimited assistance with documents for Sponsor
Lodgement of Nomination and Visa Application
Police Check Application (Australia)
Progress updates
FAMILY MIGRATION
$
2,000 - 3,850
/all inclusive
Initial Consultation with Migration Agent
Documents Gathering & Checking
Lodgement of Family Sponsorship and Visa Application
Police Check Application (Australia)
Updating documents, and application regularly
Progress updates
STUDENT VISA
$
500 - 2,000
/all inclusive
Initial Consultation with Migration Agent
School Enrolment
Arranging Health Insurance
Genuine temporary Entrant Statement assistance
Documents Gathering & Checking
Lodgement of Visa Application
Progress updates
BUSINESS VISA
$
4,300 - 14,800
/all inclusive
Initial Consultation with Migration Agent
Documents Gathering & Checking
Lodgement of Expression of Interest & Skills Assessment
Lodgement of State Sponsorship
Lodgement of Visa Application
Police Check Application (Australia)
Progress updates
SKILLED VISA
$
3,300 - 5,400
/all inclusive
Initial Consultation with Migration Agent
Documents Gathering & Checking
Lodgement of Expression of Interest
Lodgement of Skills Assessment
Lodgement of State Sponsorship
Lodgement of Visa Application
Police Check Application (Australia)
Progress updates
CITIZENSHIP
$
970 - 1,450
/all inclusive
Initial Consultation with Migration Agent
Documents Gathering & Checking
Lodgement of Citizenship Application
Arranging Citizenship Interview & Test
Police Check Application (Australia)